New York grocer streamlines digital ordering with online storefront
Westside Market NYC is handling surging rates of online shopping with a storefront on the Homesome platform.
Operating seven stores in New York City, Westside Market has partnered with Homesome, a San Jose-based startup that describes itself as a "Shopify for independent grocery stores," to offer online ordering and same-day delivery to its customers. The Homesome e-commerce platform uses proprietary automation technology to determine store inventory and enable two-week store onboarding.
Westside Market directly sells to customers via the Homesome storefront and owns all user and business data. Homesome provides on-demand delivery of orders. The retailer also provides online ordering and delivery via partnerships with Instacart and Amazon Prime Now.
"Once the pandemic hit we knew something had to change and we would have no choice but to modernize our online ordering systems, said George Zoitas, CEO of Westside Market. "Since partnering with Homesome, we have seen a 15X increase in online ordering across all seven of our stores."

"A grocery store's POS system will often include five times more products listed than are actually in the store, and doesn't always sync with what's actually on the shelf. This leads the average store to have a 30% to 40% out-of-stock rate," said Rahul Chabukswar, founder and CEO of Homesome. "Homesome is helping independent grocers offer online ordering and same-day delivery to their customers, and aims to be like Shopify for grocery stores."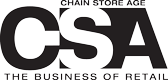 ---